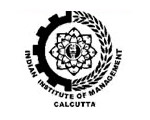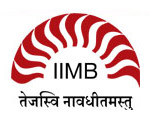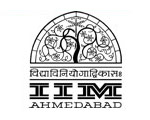 Hosted by: IIM Calcutta, IIM Bangalore, IIM Ahmedabad
About the Conference:
The India Finance Conference 2016 (IFC 2016), the annual event of the Indian Finance Association, invites papers for its sixth edition to be held at the Indian Institute of Management, Ahmedabad from 18-21 December, 2016. The annual conference is jointly organized by the Indian Institute of Management Ahmedabad (IIMA), Indian Institute of Management Bangalore (IIMB), and Indian Institute of Management Calcutta (IIMC). Academics, researchers, doctoral students, and practitioners are invited and encouraged to submit research papers in all areas of finance.
Venue: Indian Institute of Management Ahmedabad, India
Date: December 19 – 21, 2016
Conference Themes:
Theoretical and empirical asset pricing
Corporate finance, capital structure and dividend policy
Asset allocation and investment management
Financial crises , systemic risk and macro-finance
Quality of financial reporting and adoption of IFRS
Corporate governance, executive compensation and ownership structure
Computational finance and financial econometrics
Financial risk analytics and management
Market microstructure and algorithmic trading
Financial policy choice, institutions and regulation
Financial literacy and financial education
Keynote Speakers
Suresh Radhakrishnan
Suresh Radhakrishnan is the Constantine Konstans Distinguished Professor of Accounting and Corporate Governance and Research Director of the Institute of Excellence in Corporate Governance at the University of Texas at Dallas, Jindal School of Management. Prior to joining the University of Texas at Dallas, he was a member of the faculty at the Stern School of Business, New York University, the Graduate School of Industrial Administration, Carnegie Mellon University and the Graduate School of Management, Rutgers University.  He is also a Visiting Research Scholar at various leading schools such as City University of Hong Kong, National Taiwan University, Hong Kong Polytechnic University, Chinese University of Hong Kong, Fudan University, Xian Jiaotong University, Indian Institute of Management Calcutta and National University of Singapore.
His research focuses on performance management and spans a variety of areas such as organization capital, corporate social responsibility, valuation of intangible assets, executive compensation, audit liability and supply chain quality issues. His research has been published in leading academic journals in accounting, operations management, information systems and strategy. His research on economic value of corporate giving was the runner-up for the Moskowitz Prize. He has been invited to present his work at leading universities and conferences both in the U. S. and overseas.
His research has been covered by the media such as The New York Times, Wall Street Journal and Barrons. He was invited as a knowledge expert at the Microsoft CEO summit and the SAP Global Congress. He is featured in the Who's Who in Business Professionals in North America and the Who's Who in Business Higher Education.
He teaches financial statement analysis, valuation, mergers and acquisition, financial accounting and managerial accounting. He has received teaching awards at the University of Texas at Dallas, New York University and Rutgers University.
He received his PhD (Accounting) and M. S. (Statistics and Operations Research) from New York University, Bachelor of Commerce from the University of Madras, India and is a Chartered Accountant and a Cost and Management Accountant.
Nagpurnanand R. Prabhala
Dr. N R Prabhala is the Professor of Finance at Robert H. Smith School of Business, University of Maryland, United States. Dr. Prabhala's research interests include empirical corporate finance and financial econometrics. He has written on several topics including self-selection, event studies, payout policy, executive compensation, financial fraud, mergers and acquisitions, venture capital, and IPOs. His work has been published in the major finance journals including Journal of Finance, Journal of Financial Economics, and Review of Financial Studies. Dr. Prabhala has served on the program committee of Western Finance Association, Financial Management Association, and European Finance Association, and has served as Associate Editor at Review of Financial Studies, Journal of Financial Services Research, and Financial Management.
About the Institutes
Indian Institute of Management Ahmedabad (IIMA) has evolved from being India's premier management institute to a notable international school of management in just four decades. It all started with Dr. Vikram Sarabhai and a few spirited industrialists realizing that agriculture, education, health, transportation, population control, energy and public administration were vital elements in a growing society, and that it was necessary to efficiently manage these industries. "The result was the creation of the Indian Institute of Management, Ahmedabad in 1961 as an autonomous body with the active collaboration of the Government of India, Government of Gujarat and the industrial sectors."
It was evident that to have a vision was not enough. Effective governance and quality education were seen as critical aspects. From the very start the founders introduced the concept of faculty governance: all members of the faculty play an important role in administering the diverse academic and non-academic activities of the Institute. The empowerment of the faculty has been the propelling force behind the high quality of learning experience at IIMA. The Institute had initial collaboration with Harvard Business School. This collaboration greatly influenced the Institute's approach to education. Gradually, it emerged as a confluence of the best of Eastern and Western values.
For more information visit http://www.iimahd.ernet.in/
Established in 1973, Indian Institute of Management Bangalore (IIMB) today offers a range of post-graduate and doctoral level courses as well as executive education programs. IIMB has been recognized as the No. 1 Business School in   Central Asia by Eduniversal, a French Consultancy Group, for the last three consecutive years. IIMB has also obtained the European Quality Improvement System (EQUIS) accreditation awarded by the European Foundation for Management Education (EFMD). IIMB Centres of Excellence are engaged in adding value to their communities in the areas of  Public Policy, Capital Markets & Financial Management, Corporate Governance,  Entrepreneurship, Public Policy, Software and Supply Chain Management, to name a few. With a faculty body from amongst the best universities worldwide, IIMB is fast emerging as a leader in the area of management research, education and consulting.
For more information visit www.iimb.ernet.in or www.iimb.ac.in.
Indian Institute of Management Calcutta, abbreviated as IIM Calcutta or IIMC, is a public business school located in Kolkata (Calcutta), West Bengal, India. It was the first Indian Institute of Management to be established. It is consistently ranked as one of the best business schools in India and the Asia-Pacific region. Established in 1961, IIM Calcutta is a fully autonomous institution and offers several postgraduate and doctoral programmes, in management, as well as a bouquet of executive education programmes. In addition to its main academic programmes, IIM-C is also engaged in research, consultancy, seminars, academic conferences and research publications.
IIM Calcutta's programs are accredited by AACSB, AMBA and EQUIS: it is the only Indian b-school with these three global accreditations. It is the only Indian business school that is a member of the Global Alliance in Management Education (CEMS). IIM-C is especially renowned for its finance-related courses, and is widely considered to be one of the best business schools in the world for finance.
IIM Calcutta has set up a state-of-the-art Financial Research and Trading Lab (the Finance Lab) in November 2008. The Finance Lab at IIM Calcutta gives an opportunity to students and faculty members to test financial models with "live" information from the major markets of the world like India's National Stock Exchange, Multi Commodity Exchange, National Commodity and Derivatives Exchange, Bombay Stock Exchange and Bloomberg. The lab is the only one of its kind in India, and has advanced industry-standard equipment and facilities including 78 trading terminals, trading simulators and Bloomberg Terminals.
The Lab resources can be used to develop, test trading algorithms, identify market abuse, executive education and in organising international and national conferences on finance. The laboratory gives students a hands-on experience in financial market data analysis and modelling, and also helps in advanced applied research in financial markets. Information on the Finance Lab is available at http://financelab.iimcal.ac.in/.
For more information visit www.iimcal.ac.in.
Submission Deadline
The IFC 2016 invites full papers for conference presentations and poster sessions. The deadline for submitting full papers under both categories through the conference website is 21 August, 2016.
Only full paper submissions would be considered.
Doctoral students and participants considering to present short papers/work-in-progress are encouraged to submit their work under poster sessions. Guidelines for poster size/length, with an example, would appear shortly on the conference website.
Submission Guideline                                                                                                   
We leave the document format to you, but be nice to the reviewers and do it as you would for a journal submission. PDF submissions are preferred. Anyone willing to submit a paper should complete registration before the submission deadline i.e., on or before 21 August, 2016. Paper submission link is closed now.
Review process
The manuscripts will be subjected to a blind review process. The decision of the reviewers will be final and binding.
Pre-Conference Tutorials
Tutorial sessions will be conducted on 18 December, 2016 by eminent academicians from India and abroad. Tutorials will be particularly useful for research scholars and academicians. Tutorial themes will be announced along with the program schedule.
Best Paper Award
There will be three best paper awards given at the conference. These will be the "Emerald – IFC 2016 Best Paper" awards. The papers will be chosen by a panel of experts from the papers presented at the conference.
The "Emerald – IFC 2016 Best Paper" awards will comprise of a cash award and a certificate and shall be presented on the second day of the conference, i.e. on 20 December 2016.
Registration
In order to register for the Conference you need to visit http://www.iimahd.ernet.in/ifcr/ and complete the online registration form. The registration fee is:
Pre Conference Tutorials, 18 December, 2016
Indian Participants INR 2000
Overseas Participants USD 50
Conference, 19 – 21 December, 2016
Indian Academics INR 5000                (IFA Members INR 4000)
Overseas Academics USD 200           (IFA Members USD 185)
Industry Participants INR 15000          (IFA Members INR 14000)
 The deadline to register for the conference is November 30, 2016.
The registration fee for the event covers attendance, program kit, lunches, conference dinner and light refreshments. Accommodation is not included.
In case of cancellation of registration up to 15 working days before the event, a refund of the registration fee net of 10% processing charges shall be made. No refunds can be made for cancellations less than 15 working days prior to the event. All refunds will be processed after the conclusion of the conference.
Accommodation
IIM Ahmedabad would have rooms available from 18 to 21st December for the IFC 2016 participants at its on-campus International Management Development Center (IMDC) on first come, first served basis. Any participant wishing to stay at IMDC during the conference may please write to reservation@iima.ac.in with a copy marked tomonazv@iima.ac.in for reservation and payments. Other options near IIMA include Mariott Courtyard and Hyatt (both a bit costlier). For those looking to make other arrangements may find more options on popular travel booking sites such as Expedia, Makemytrip, Yatra, etc.

Contact Address
Naman Desai
Associate Professor, Finance and Accounting Area
Indian Institute of Management Ahmedabad,
Vastrapur, Ahmedabad – 380015, India
Email: namand@iimahd.ernet.in
Ph: +91 79 6632 4955 (O)
Sankarshan Basu
Professor (Finance & Control)
Indian Institute of Management Bangalore
Bannerghatta Road, Bangalore 560 076, India
Email: sankarshanb@iimb.ernet.in
Ph: +91 80 2699 3078 ; Mobile: +91 97422 21344 / +91 98440 68504
Ashok Banerjee
Professor (Finance & Control), Faculty-in-charge, The Financial Research and Trading Laboratory
Indian Institute of Management Calcutta
Joka, Diamond Harbour Road, Kolkata-700 104, India
Email: ashok@iimcal.ac.in
Ph: +91 33 2467 8300-06; 2467-8312-13 (Extn. 428); Mobile: +91 98311 07359
How to Reach us
Getting to IIMA: Ahmedabad is well connected with all the metropolises in India via Air, Trains and Roads.
Travelling to Ahmedabad
The Sardar Vallabhbhai Patel International Airport serves both domestic and international traffic for the city and the neighboring cities of Gandhinagar, Mehsana and Nadiad. The airport connects the city with destinations across India and to cities in the Middle East, the Far East and select destinations in Western Europe. There are more than 6 flights on a daily basis to Mumbai and Delhi – which are the main international air gateways in and out of India. Delhi is 1.5 hours away by air and Mumbai 50 minutes. Daily flights are also available for Bangalore, Hyderabad, Pune, Chennai and Kolkata.
Time taken from airport to IIMA: 30-40 minutes
Distance between airport and IIMA: 15 km
Taxi charges from airport to IIMA: Around Rs. 300 – 400, depending on the traffic
Trains

Please check the Indian Railways website www.indianrail.gov or www.irctc.co.in in for details on train time tables, accommodation availability and reservations. There is a taxi stand at the station and radio taxi services are also available. The distance is 9 km and takes about 25-35 minutes. Typical taxi fare is around Rs. 200.
Road
National Highway No. 8 which connects Delhi and Mumbai, passes though Ahmedabad. Ahmedabad is connected to Vadodara through National Expressway 1, a 94 km (58 miles) long highway with only two exits, which is part of the Golden Quadrilateral project. Ahmedabad is directly connected by highways to Bhavnagar, Nadiad, Mehsana, Surendranagar, Bhuj, Rajkot and Gandhinagar. Refer to the common navigation websites /apps to identify the best routes to reach Ahmedabad via road.
Reaching IIMA
For reaching IIMA, on landing in the city ask the taxi/auto rickshaw for "IIM, Vastrapur".