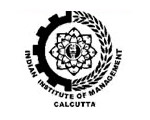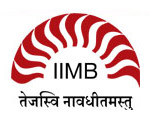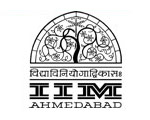 INDIA FINANCE CONFERENCE (IFC) 2017
DECEMBER 20-22, 2017
VENUE: INDIAN INSTITUTE OF MANAGEMENT BANGALORE, INDIA
ABOUT THE CONFERENCE:
The India Finance Conference 2017 (IFC 2017), the annual event of the Indian Finance Association (IFA), invites papers for its seventh edition to be held at the Indian Institute of Management, Bangalore from 20-22 December, 2017. The annual conference is jointly organized by the Indian Institute of Management Ahmedabad (IIMA), Indian Institute of Management Bangalore (IIMB), and Indian Institute of Management Calcutta (IIMC). Academics, researchers, doctoral students, and practitioners are invited and encouraged to submit research papers in all areas of finance.
CONFERENCE THEMES:
Theoretical and empirical asset pricing
Corporate finance, capital structure and dividend policy
Asset allocation and investment management
Financial crises, systemic risk and macro-finance
Quality of financial reporting and adoption of IFRS
Corporate governance, executive compensation and ownership structure
Computational finance and financial econometrics
Financial risk analytics and management
Market microstructure and algorithmic trading
Financial policy choice, institutions and regulation
Financial literacy and financial education
Financial Analytics
ABOUT THE INSTITUTES
Established in 1973, Indian Institute of Management Bangalore (IIMB) today offers a range of post-graduate and doctoral level courses as well as executive education programs. IIMB has been recognized as the No. 1 Business School in Central Asia by Eduniversal, a French Consultancy Group, for the last three consecutive years. IIMB has also obtained the European Quality Improvement System (EQUIS) accreditation awarded by the European Foundation for Management Education (EFMD). IIMB Centres of Excellence are engaged in adding value to their communities in the areas of Public Policy, Capital Markets & Financial Management, Corporate Governance, Entrepreneurship, Public Policy, Software and Supply Chain Management, to name a few. With a faculty body from amongst the best universities worldwide, IIMB is fast emerging as a leader in the area of management research, education and consulting.
For more information visit www.iimb.ernet.in or www.iimb.ac.in.
Indian Institute of Management Calcutta, abbreviated as IIM Calcutta or IIMC, is a public business school located in Kolkata (Calcutta), West Bengal, India. It was the first Indian Institute of Management to be established. It is consistently ranked as one of the best business schools in India and the Asia-Pacific region. Established in 1961, IIM Calcutta is a fully autonomous institution and offers several postgraduate and doctoral programmes, in management, as well as a bouquet of executive education programmes. In addition to its main academic programmes, IIM-C is also engaged in research, consultancy, seminars, academic conferences and research publications.
IIM Calcutta's programs are accredited by AACSB, AMBA and EQUIS: it is the only Indian b-school with these three global accreditations. It is the only Indian business school that is a member of the Global Alliance in Management Education (CEMS). IIM-C is especially renowned for its finance-related courses, and is widely considered to be one of the best business schools in the world for finance.
IIM Calcutta has set up a state-of-the-art Financial Research and Trading Lab (the Finance Lab) in November 2008. The Finance Lab at IIM Calcutta gives an opportunity to students and faculty members to test financial models with "live" information from the major markets of the world like India's National Stock Exchange, Multi Commodity Exchange, National Commodity and Derivatives Exchange, Bombay Stock Exchange and Bloomberg. The lab is the only one of its kind in India, and has advanced industry-standard equipment and facilities including 78 trading terminals, trading simulators and Bloomberg Terminals.
The Lab resources can be used to develop, test trading algorithms, identify market abuse, executive education and in organising international and national conferences on finance. The laboratory gives students a hands-on experience in financial market data analysis and modelling, and also helps in advanced applied research in financial markets. Information on the Finance Lab is available at http://financelab.iimcal.ac.in/.
For more information visit www.iimcal.ac.in.
Indian Institute of Management Ahmedabad (IIMA) has evolved from being India's premier management institute to a notable international school of management in just four decades. It all started with Dr. Vikram Sarabhai and a few spirited industrialists realizing that agriculture, education, health, transportation, population control, energy and public administration were vital elements in a growing society, and that it was necessary to efficiently manage these industries. "The result was the creation of the Indian Institute of Management, Ahmedabad in 1961 as an autonomous body with the active collaboration of the Government of India, Government of Gujarat and the industrial sectors."
It was evident that to have a vision was not enough. Effective governance and quality education were seen as critical aspects. From the very start the founders introduced the concept of faculty governance: all members of the faculty play an important role in administering the diverse academic and non-academic activities of the Institute. The empowerment of the faculty has been the propelling force behind the high quality of learning experience at IIMA. The Institute had initial collaboration with Harvard Business School. This collaboration greatly influenced the Institute's approach to education. Gradually, it emerged as a confluence of the best of Eastern and Western values.
For more information visit http://www.iimahd.ernet.in/
SUBMISSION DEADLINE:
The IFC 2017 invites full papers for conference presentations and CRISIL Doctoral Symposium sessions. The deadline for submitting papers under both categories through the conference website is 16 August, 2017.
Only full paper submissions would be considered.
Doctoral students and participants considering to present short papers/work-in-progress are encouraged to submit their work under CRISIL Doctoral Symposium sessions.
CRISIL DOCTORAL SYMPOSIUM:
The CRISIL Doctoral Symposium provides a platform to the budding researchers to present their contemporary research in the area of finance, accounting, risk and analytics. The conference committee of IFA, in consultation with CRSIL, will shortlist the papers that will be presented at the CRISIL Doctoral Symposium. CRISIL will reward the top three papers with a certificate and cash prize. Doctoral students who wish to submit their full papers under this category should mention 'CRISIL' on top of title page of the paper. If not mentioned, the conference committee also has the right to include a paper in this category.
CFA INSTITUTE INVESTMENT MANAGEMENT AWARDS:
Indian Finance Association (IFA) is happy to announce that CFA Institute India has agreed to collaborate with IFA and sponsor up to 3 "CFA Institute Investment Management Awards". Each award will constitute a certificate and a cash award of USD 500.
To be eligible to be considered for the CFA Institute Investment Management Awards, authors will need authorise IFA to upload a detailed abstract of research paper OR the full research paper onto the CFA Institute Asia – Pacific Research Exchange website, www.arx.cfa.
If your paper has been selected for presentation at the 7th India Finance Conference in December 2017 and you want your paper to be considered for the CFA prize, please send in your consent along with an extended abstract of your paper to priyanka@indiafa.org or asstmgr_finlab@iimcal.ac.in by November 15, 2017.
POSTER SESSIONS:
Submissions for CRISIL Doctoral Symposium which are not accepted for presentation may be chosen for poster session. Guidelines for poster presentation:
"The poster presenters will be given an A1 size space to present their posters. They can either prepare a poster or put up PPTs within that space."
SUBMISSION GUIDELINE:
PDF submissions are preferred. The document must be in double space format using 12 point font size. The submission should contain: The title, name(s) of the author(s), affiliation(s), JEL classification codes, and e-mail address of each author. For online registration and paper submission, please visit the conference website http://indiafa.org/event/india-finance-conference-ifc-2017/?about=submit-paper
PRE – CONFERENCE TUTORIALS
Tutorial sessions will be conducted on 19 December, 2017 by eminent academicians from India and abroad. Tutorials will be particularly useful for research scholars and academicians.
Title: Using Structured and Unstructured Data in Finance
Professor Bappaditya Mukhopadhyay
Director – PGPM and Professor,
Great Lakes Institute of Management, Gurgaon
Abstract
Modern techniques in Machine Leaning and Analytics not only help us solve existing problems efficiently, it also adds new approaches in doing so. Traditionally we have handled problems in Finance that were through transaction data. While solutions based on these are often robust, it is limited by the data generated by the agents. In this workshop we will explore some of the Machine Learning Techniques that apply to both Structured and Unstructured Data. The workshop will be conducted on R Studio (a free package).
Title: Understanding Fixed Income Markets in India
Professor B B Chakrabarti
Visiting Professor,
Indian Institute of Management Calcutta
The debt market in India consists of mainly two categories—the government securities markets comprising of central government and state government securities, and the corporate bond market. In order to finance its fiscal deficit, the government floats fixed income instruments and borrows money by issuing G-secs. The corporate bond market consists of financial institutions (FI) bonds, public sector units (PSU) bonds, and corporate bonds / debentures. The G-secs are the most dominant category of debt markets and form a major part of the market in terms of outstanding issues, market capitalization, and trading value. It sets a benchmark for the rest of the market. The size of the primary market is around Rs. 15 trillion.
We do also have trading of interest rate derivatives like futures and swaps in India, although the market for debt derivatives has not yet developed appreciably.
The tutorial aims to deliberate on the evolution, structure, market mechanism, participants and pricing of the debt market products in India including interest rate derivatives. The tutorial will also cover the issues and steps necessary to further develop the Indian debt market especially the corporate bond market.
REGISTRATION
In order to register for the Conference you need to visit http://www.iimb.ac.in/regn/ifc-2017/ and complete the online registration form. The registration fee is:
| | |
| --- | --- |
| Indian academics (IFA member) | INR 4000 |
| Indian academics (non-member) | INR 5000 |
| Overseas academics (IFA member) | INR 12240 (USD 180@ INR 68 per USD) |
| Overseas academics (non-member) | INR 13600 (USD 200@ INR 68 per USD) |
| Industry Participants (IFA member) | INR 14000 |
| Industry Participants (non-member) | INR 15000 |
| | |
| Pre-conference tutorial | INR 1000 |
The deadline to register for the conference is November 30, 2017.
The registration fee for the event covers attendance, program kit, lunches, conference dinner and light refreshments. Accommodation is not included.
In case of cancellation of registration up to 15 working days before the event, a refund of the registration fee net of 10% processing charges shall be made. No refunds can be made for cancellations less than 15 working days prior to the event. All refunds will be processed after the conclusion of the conference.
FURTHER INFORMATION:
Contact the Conference secretariat: asstmgr_finlab@iimcal.ac.in