India Finance Conference 2023
Pre – Conference Tutorials: December 20, 2023
Venue:        N. L. Dalmia Institute of Management Studies and Research, Mumbai
Registration:                                                  9:30 A.M. – 10:00 A.M
Pre-Conference Tutorial Session 1:           10.00 a.m – 11.30 a.m
Speaker: Dr. Tara Shankar Shaw
Associate Professor: IIT Bombay, Dept. of Economics
Topic: Financial Econometrics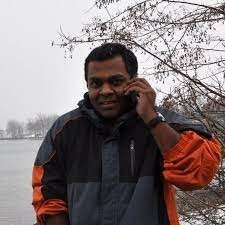 Dr. Tara Shankar Shaw is currently working as an Associate Professor at IIT Bombay in the Department of Economics. He has keen teaching and research interest in applied economics. He has worked in the areas of Corporate Governance and Development Economics. Previously, he has teaching experience at the University of Buffalo, Alfred University as an Assistant Professor. During his graduate studies at University at Buffalo, he visited the Singapore Institute of Management, Singapore as a visiting faculty in the business department. He has guided students to their doctoral degrees. He has won the best paper award at various conferences. His areas of interest are Applied Microeconomics, Labor and Demographic Economics, Corporate Governance, and Econometrics.
Pre-Conference Tutorial Session 2:         11.45 a.m – 1.15 p.m
Speaker: Prof. (Dr.)Saumya Ranjan Dash
Dean (Research) and Professor (Finance and Accounting)
Indian Institute of Management Indore (IIM Indore)
Topic: Behavioral Finance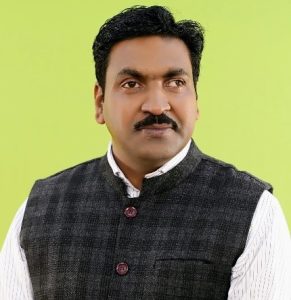 Dr. Saumya Ranjan Dash has done his Ph.D. from IIT Kharagpur in the area of asset pricing and behavioural finance. Dr Dash is currently working as Professor (Finance and Accounting) and Dean (Research) at IIM Indore. Dr. Dash's contribution has been substantial as a teacher, researcher, and academic administrator with an academic carrier span over more than 13 years. He is currently the board member of Indian Accounting Standards Board, The Institute of Chartered Accountants of India, New Delhi. His recent publication profile is strong, with more than 30 research papers in reputed national and international journals. Most of his works are in the domain of behavioral finance. His track record shows consistent endeavour to publish in the high-ranking journals, including Journal of Behavioural Finance, Journal of Behavioural and Experimental Finance, and Review of Behavioural Finance. A noteworthy feature is his sustained record of academic research and publications in areas related to investor sentiment and his enduring commitment to teaching and scholarship in top management schools in India. His active academic research pursuit has enabled him to understand the varied effects of investor sentiments on corporate decisions and asset prices. In pursuance of the broader academic interest, his enduring commitment to teaching also includes providing management development training programmes to public sector companies and private corporate organizations. Along with Indian executives, he frequently takes international corporate training assignments in Dubai and other GCC countries. He is also Associate Editor of IIMB Management Review (Elsevier) and VILAKSHAN – XIMB Journal of Management (Emerald).
Lunch Break:                                                  1.15 p.m – 2.30 p.m
Pre-Conference Tutorial Session 3:           2.30 p.m – 4.30 p.m
Speaker: Prof. (Dr) Neerav Nagar
Associate Professor (Finance & Accounting), IIM Ahmedabad
Topic: Accounting Research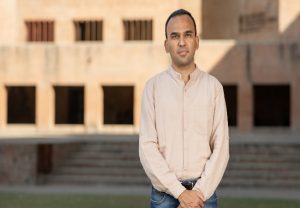 Prof. Neerav Nagar is a Fellow of IIM Calcutta. He is currently an Associate Professor at IIM Ahmedabad and has about thirteen years of full-time teaching and research experience. His teaching and research interests lie in the areas of financial accounting, financial statement analysis, corporate governance and earnings management. His research work has been published in leading journals like Journal of Business Finance and Accounting, Corporate Governance: An International Review, Journal of Accounting, Auditing and Finance, Journal of Business Research and Journal of Contemporary Accounting and Economics.