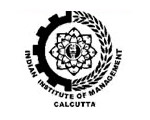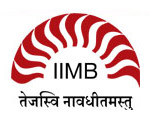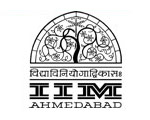 Hosted by: IIM Calcutta, IIM Bangalore, IIM Ahmedabad
About the Conference
Indian Institute of Management Calcutta will host the 5th India Finance Conference (IFC) during December 17-19, 2015 at Kolkata, India. The conference is a joint effort of Indian Institute of Management Calcutta (IIMC), Indian Institute of Management Bangalore (IIMB) and Indian Institute of Management Ahmedabad (IIMA). Academicians, researchers, doctoral students, and practitioners are invited and encouraged to submit research papers in all areas of Finance.
Venue: Indian Institute of Management Calcutta, Kolkata, India
Date: December 17 – 19, 2015
Topics
The papers to be presented at IFC 2015 have been classified into the following broad categories:
Asset pricing
Market volatility
Financial institutions
Financial innovation
Financial risk management
Investment management
High frequency finance
Financial econometrics
Capital structure and dividend policy
IFRS and reporting trends
Value creation and value based management
Corporate Governance
Financial crisis
Financial Inclusion
Review process
The manuscripts will be subjected to a blind review process. The decision of the reviewers will be final and binding.
Best Paper Award
There will be three best paper awards given at the conference. These will be the "Emerald – IFC 2015 Best Paper" awards. The papers will be chosen by a panel of experts from the papers presented at the conference.
The "Emerald – IFC 2015 Best Paper" awards will comprise of a cash award and a certificate and shall be presented on the second day of the conference, i.e on 18th December, 2015.
Pre-Conference Tutorials
Tutorial sessions will be conducted on 16 December, 2015 by eminent academicians from India and abroad. Tutorials will be particularly useful for research scholars and academicians. Tutorial themes will be announced along with the program schedule.